Tanami
Road Upgrade
Project Execution Period 2015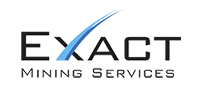 Project Overview
The Tanami Road is 1,077km long with 753km remaining unsealed between Halls Creek, WA and Yuendumu, NT. This unsealed section covers both sides of the Western Australian and Northern Territory borders. This Section was for 17.5km.
Provide competent engineering surveyors to oversee the civil aspect of contract
All initial control establishment to be used for the duration of the construction period
All clearing and excavation permit drafting and set out for the Client
Set up and manage machine guidance systems
Road design assistance and proposals
Civil concrete and stabilisation works for floodway construction
Material volumetric surveys
Complete all conformance surveys and provide reports as required for QAQC for the Department of Infrastructure
The job was carried out incident free
Scope was delivered on time and on budget
Culhig Surveying assisted Exact Contracting with our feasibility study survey requirements for Tanami Road Section 2 which ends at Yuendumu. We subsequently engaged them for other works on Tanami Section 1. They continued to impress us on a daily basis, they have a wealth of experience with regard to surveying and construction itself and this has had a very positive impact on our project. We will be calling upon their services for future works.
- Colin Mayberry, Chief Executive Officer - Exact Mining Services