Nacap
Agnew Windfarm
Project Execution Period 2019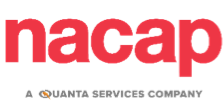 Project Overview
Culhig Surveying have recently been engaged by Nacap Pty Ltd to assist with the construction of an 18MW wind farm as part of the EDL Agnew Hybrid Renewable Power Station which supplies the Agnew Gold Mine near Leinster in WA. This latest Contract extends our involvement in a landmark mining project with a big emphasis on going "green", as this is the first mine in Australia to be powered by a wind, solar, battery and gas microgrid.
WTG foundations
Access roads
Sediment and erosion control
Drainage
Radiator (kiosk) foundation at WTG
Access platform foundation
Hardstands (including blade laydowns)
Substation foundations and switchyard bench and drainage
Machine guidance data management
Electrical trenching and installation
The job was carried out incident free
Culhig added valuable insight to the earthworks package and its redesign.
"Culhig came highly recommended to NACAP by a civil contractor working in the Agnew area.  I have found the guys to be highly experienced and professional in providing survey and engineering support. Their equipment is the best you can get and they know how to operate it! They are true engineering surveyors. I would not hesitate in engaging Culhig again on any NACAP project in the future."
Jason Heard
Project Manager