Deflector
Gold Mine
Project Execution Period 2015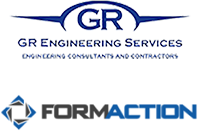 Project Overview
Doray Minerals acquired the Deflector Gold Project (Deflector) following its successful takeover of Mutiny Gold Ltd in February 2015. Deflector is a high-grade, gold-copper deposit located in the southern Murchison region of WA, 450km north of Perth and 160km east of the Western Australian regional city of Geraldton. It is located 350km from Andy Well.
Provide competent mine and engineering surveyor to oversee the mill plant construction and mine pit and tailings dam development for multiple clients
All initial mine control establishment to be used for the duration of the mining lease
All clearing permit drafting and set out for the client
Access road construction, design and set out (12km)
Civil concrete works for the mill plant
(calculations and set out)
Camp construction with associated services
Tailings dam volumetric surveys / design assistance
Tailings pipework from mill plant to tailings dam and mine pit dewatering pipelines (13km combined)
Bore field pipeline installation (8km)
The job was carried out incident free
Scope was delivered on time and on budget
Alan assisted GR Engineering with all aspects of our scope of works at Deflector. His professionalism and attention to detail throughout was always apparent. He strives to go beyond what was expected and this has had a positive impact on the project for which we are grateful to him. I have absolutely no hesitation in recommending his work for the future and we will most certainly be utilising his services, great job, and fantastic team.
- Matt Gordon, Construction Manager - GR Engineering Services


FormAction engaged Alan to cover our own surveyor's R+R as he had been recommended onsite. He had an immediate positive impact with regard to productivity and always seem to be one step ahead of the crew which from my point of view meant he didn't need to be managed. He displayed a clear understanding of the civil aspect of the works and we will be using his services again.
- Andrew McCullagh, Concrete Supervisor/Assistant Project Manager - FormAction