ATLAS IRON
CORUNNA DOWNS
Project Execution Period (Feasibility Study) November 2015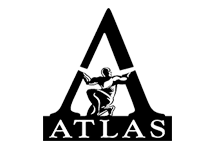 Project Overview
Atlas Iron Mining sought to have 40km of existing access road roads surveyed together with all relevant features such as culverts and services from Marble Bar to Corunna Downs. This was to form part of their feasibility study into developing the route for the purposes of hauling ore to their existing plant.
Provide competent Engineering Surveyor to oversee the survey
All initial control establishment to be used for the duration of the works
All clearing and excavation permit drafting and set out for the Client
Access road survey (40km via vehicle mounted GPS accuracy 50mm vertical)
Survey all existing services (20mm vertical)
Survey all existing culverts and natural floodways (20mm vertical)
The job was carried out incident free
Scope was delivered on time and on budget
Culhig Surveying assisted Atlas Iron with our feasibility study for the Corunna Downs project. We have utilised them in the past for other works and will again into the future. They continue to impress us with their professionalism and value. We have no hesitation in recommending them for similar works.
- Ben Westaway, Chief Mine Surveyor - Atlas Iron